Asiatic Dayflower (Commelina communis)
Image ID: yrt148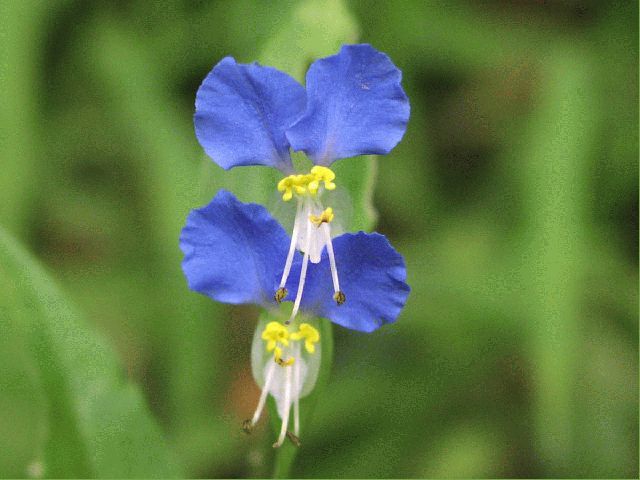 Height: 1 to 3 ft.
Blooms: June to October
Leaf Type: smooth
Bloom Size: 0.75 in. (typical)
Flower Description: Individual flowers, Regular blooms, 3 parts
Date: 9/13/2003
More photos of this flower
We started out as wildflowers from the bicycle trails of western Pennsylvania, but we've grown!
Meyer, Joseph E. (1918). The Herbalist and Herb Doctor. Hammond, Ind.: Indiana Herb Gardens. 400 pp.