Hairy Wood-Mint (Blephilia hirsuta)
Image ID: mtr107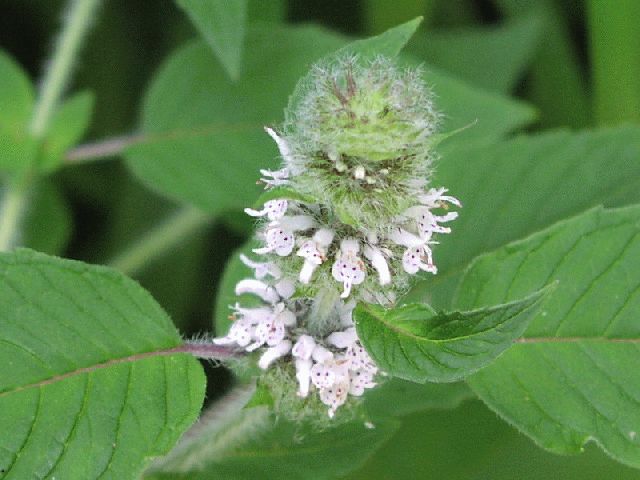 Other common names: Hairy Pagoda Plant
Height: 1 to 3 ft.
Blooms: May to September
Leaf Type: toothed
Bloom Size: 0.25 in. (typical)
Flower Description: Elongate clusters, Irregular blossoms
Date: 6/26/2004
More photos of this flower
Hairy Wood-Mint may be easily confused with:
Hoary Mountain Mint

On the hairy wood-mint flower, the middle lobe of the lower lip is much longer than the others; flower clusters are hairier. Leaves of the hoary mountain mint are lighter in color.
We started out as wildflowers from the bicycle trails of western Pennsylvania, but we've grown!
Meyer, Joseph E. (1918). The Herbalist and Herb Doctor. Hammond, Ind.: Indiana Herb Gardens. 400 pp.