Warning! This is an invasive plant, which has the potential to aggressivley crowd out native species.
Learn more about invasive plants!
Periwinkle (Vinca minor)
Image ID: yrt73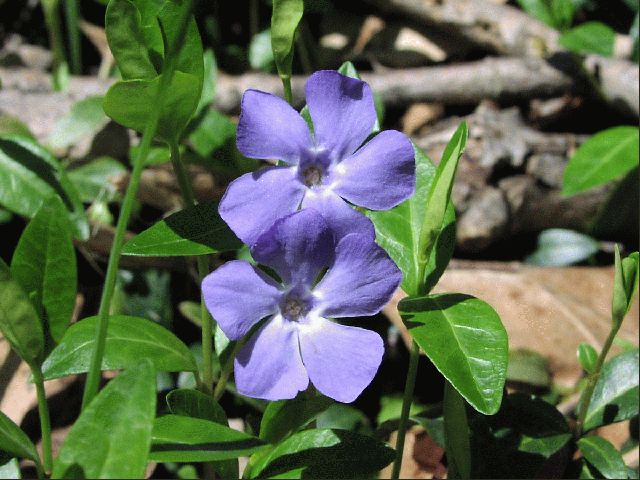 Other common names: Myrtle
Family: Apocynaceae (Dogbane)
Height: 0.5 to 0.75 ft. (vine)
Blooms: April to May
Leaf Type: smooth
Bloom Size: 1.5 in. (typical)
Flower Description: Individual flowers, Regular blooms, 5 parts
Date: 4/12/2003
We started out as wildflowers from the bicycle trails of western Pennsylvania, but we've grown!