Hobblebush (Viburnum lantanoides)
Image ID: yrt187L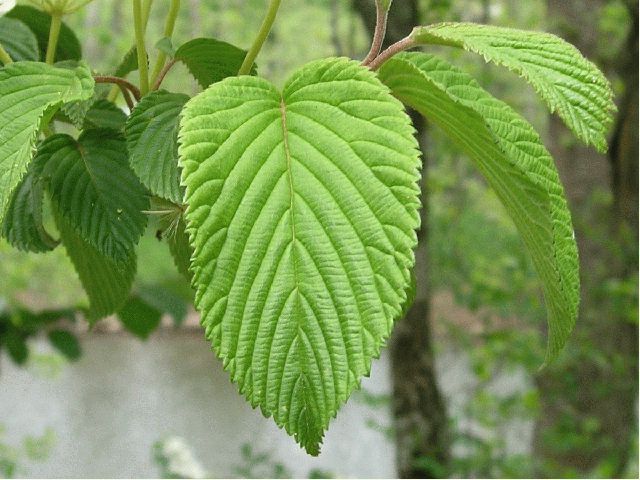 ·leaf
Other common names: Moosewood
Height: 3 to 10 ft. (shrub)
Blooms: May to June
Leaf Type: toothed
Bloom Size: 1 in. (typical)
Flower Description: Flat or rounded clusters, Regular blooms, 5 parts
Date: 5/22/2005
More photos of this flower
Hobblebush may be easily confused with:
Wild Hydrangea

Either may have larger flowers around the outer edge of the cluster, though this is more common in hobblebush. Individual tiny hydrangea flowers have 8 or more stamens, while hobblebush has 5. The shape and texture of the leaves are different.
We started out as wildflowers from the bicycle trails of western Pennsylvania, but we've grown!
Meyer, Joseph E. (1918). The Herbalist and Herb Doctor. Hammond, Ind.: Indiana Herb Gardens. 400 pp.