Black Knapweed (Centaurea nigra)
Image ID: yrt181T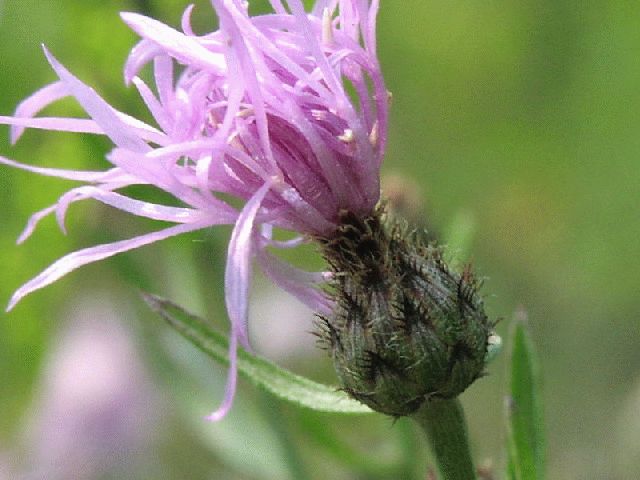 ·tech
Family: Asteraceae (Sunflower)
Height: 1 to 3 ft.
Blooms: July to September
Leaf Type: smooth
Bloom Size: 1 in. (typical)
Flower Description: Individual flowers, Parts indistinct
Date: 7/3/2004
Notes: Dark-tipped, fringed bracts.Dark, fringed bracts.
More photos of this flower
We started out as wildflowers from the bicycle trails of western Pennsylvania, but we've grown!