Wakerobin (Trillium erectum)
Image ID: yrt96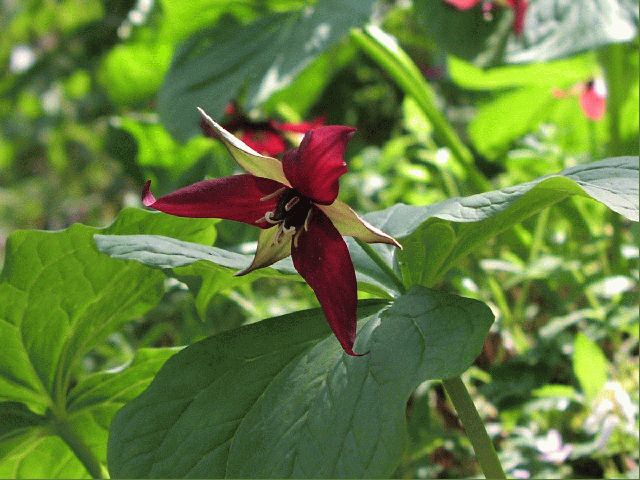 Other common names: Erect Trillium, Ill-Sented Wake-robin, Purple Trillium, Red Trillium, Stinking Benjamin, Stinking Willie, Wake-robin
Family: Liliaceae (Lily)
Height: 0.5 to 1.5 ft.
Blooms: April to June
Leaf Type: smooth
Bloom Size: 2.5 in. (typical)
Flower Description: Individual flowers, Regular blooms, 3 parts
Date: 4/19/2003
More photos of this flower
Wakerobin may be easily confused with:
Toadshade

As implied by the scientific name, the flower of toadshade is sessile (stemless) - the flower sits right atop the leaves. Also, the mottled leaf is characteristic of toadshade, but not of wake robin.
We started out as wildflowers from the bicycle trails of western Pennsylvania, but we've grown!