Chickweed (Stellaria media)
Image ID: yrt129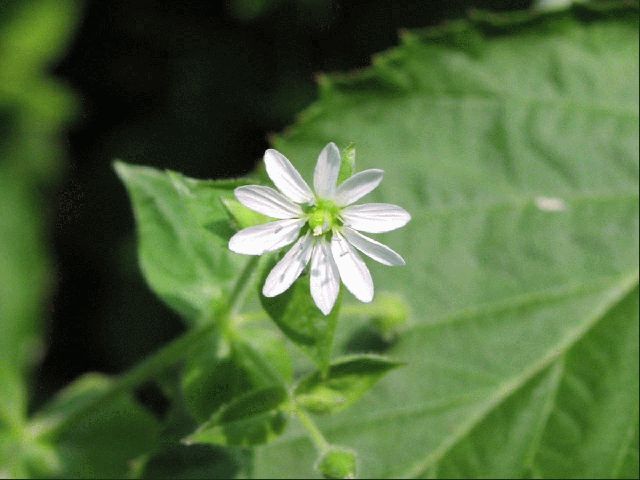 Other common names: Starwort
Family: Caryophyllaceae (Pink)
Height: 0.25 to 0.67 ft.
Blooms: February to December
Leaf Type: smooth
Bloom Size: 0.25 in. (typical)
Flower Description: Individual flowers, Regular blooms, 10 or more parts
Date: 7/27/2003
Notes: Actually only 5 petals, but they are so deeply incised that there appear to be 10
More photos of this flower
Chickweed may be easily confused with:
Mouse-Ear Chickweed

Common chickweed has petals shorter than sepals. Leaves on mouse-ear chickweed are hairy and stemless.

Star Chickweed

Flowers on star chickweed are about ½-inch across, while those on common chickweed are about ¼-inch.
We started out as wildflowers from the bicycle trails of western Pennsylvania, but we've grown!