Wildflowers from the hiking and biking trails of the eastern US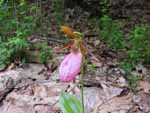 We've been building this wildflower library since 2002, and we just passed a major milestone! We've posted our 2,000th flower! It's the pink lady slipper from the Delaware & Lehigh Trail.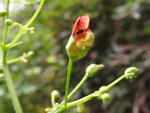 Wildflower of the Week:
Carpenter's Square
We started out as wildflowers from the bicycle trails of western Pennsylvania, but we've grown!